Why a Creative User Interface (UI) is very necessary for every digital business ?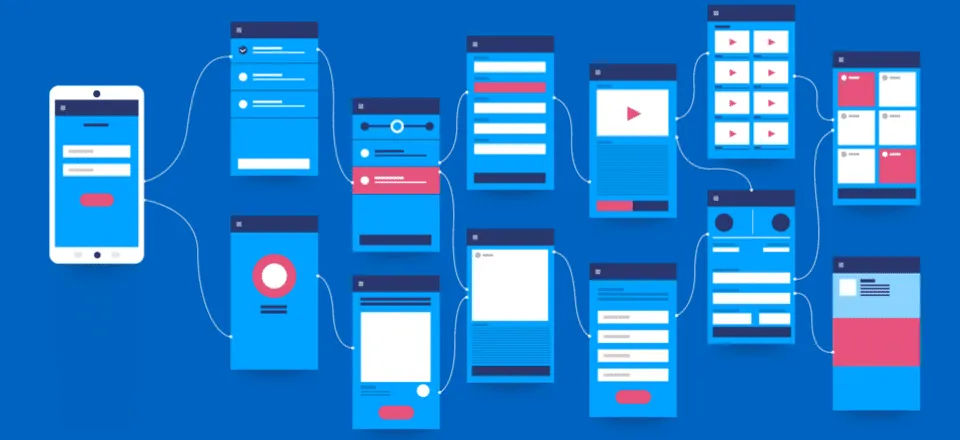 "User interface is the process of shifting from chaotic complexity to elegant simplicity." - Akshat Paul
Creative User Interface — A Silent Branding Tool
User Interface refers to the aesthetic design of all visual elements of a digital product's user interface; namely the product's presentation and interactivity. UX design is the process of enhancing user satisfaction by improving the usability and accessibility of a product, webpage, or app. On the other hand, UI design is the design of the product's interface — in other words, what the user actually sees when they interact with the product.
Important Elements of UI
User interface elements are the parts we use to build interactive websites or apps. They provide touchpoints for the user as they navigate their way around; from buttons to scrollbars, to menu items and checkboxes. User interface elements usually fall into one of the following four categories:
Input Controls — Input controls allow users to input information into the system. If you need your users to tell you what country they are in, for example, you'll use an input control to let them do so.
Navigation Components — Navigational components help users move around a product or website. Common navigational components include tab bars on an iOS device and a hamburger menu on an Android.
Informational Components — Informational components share information with users. This includes notifications, progress bars, message boxes, and pop-up windows.
Containers — Containers hold related content together, such as accordions. An accordion is a vertically stacked list of items that utilizes show/hide functionality.
Principles of Good UI Design !!!
Minimize cognitive load — Cognitive load refers to the amount of mental processing power a user needs to use a product. In the face of an information overload, users will miss important details, get overwhelmed, or even abandon the website or app altogether. To keep cognitive load to a minimum, avoid old links, irrelevant images, and meaningless text. Instead, apply general principles of content organization such as grouping related items, bullet points, clear headings, and obvious call to actions.
Consistency is key — Consistency in a user interface allows the user to transfer existing knowledge to new tasks and master new aspects faster. It also means that users can avoid wasting the time it takes to understand the differences in certain controls or commands, and instead focus on solving the problem. All in all, consistency makes the interface design recognizable and predictable.
Clarity over complexity — For the users to understand what they're interacting with through the interface, there should be no confusion. Keeping the interface clear and straightforward will install confidence in the user, which will motivate them to continue interacting with the interface.
Keep the user in control — Users like to feel in control of themselves and their environment. Thoughtless software takes away that comfort by forcing people into unplanned interactions, confusing pathways, and surprising outcomes. Keep users in control by regularly surfacing system status, by describing causation, and by giving insight into what to expect at every turn.
Good UI design is invisible! — While bad design sticks out like a sore thumb, good design should be virtually invisible to the user. Invisible design allows the user to focus on their goals without being distracted by the interface.
Today, most businesses recognize that an excellent user interface is vital for building customer loyalty and brand recognition. Customers don't just enjoy well-designed products; they expect it. Good UI design draws in visitors, retains customers, and facilitates interactions between the user and your business. UI design, in a nutshell, can make or break the success of a product.
A Creative UI is very essential for the creation of interactive websites or apps, to have a insight of attractive designs you can look at https://www.laxaar.com/portfolio, We have offered our service to 77+ premium clients, & the ratings given by our clients imply that they are highly satisfied with the Product and the after-sales services like 24/7 Product Support, Partner Benefits, etc. To gather more information about the budget required for creation a website or mobile app kindly visit https://www.laxaar.com/quote to get a complete Free Quote or an estimate for the budget requirements to have a Premium Well-Designed website that can attract your target audience.