ASG Service Portal | Service Portal for Home Services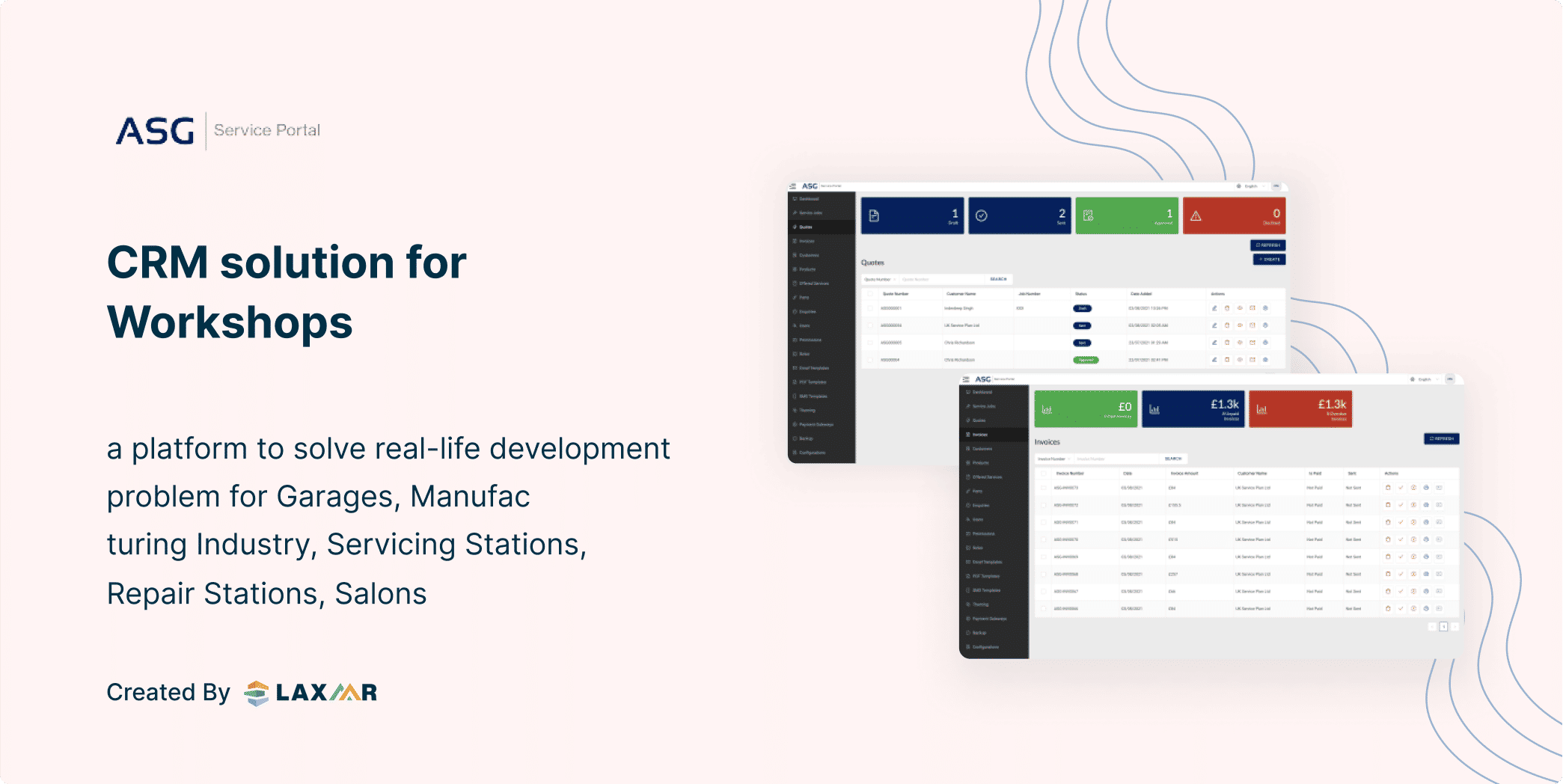 Our client for this project was a UK-based Home Appliance Service and Repair Company. They wanted to automate their flow of servicing retail and corporate customers, including quotation, job management, and invoicing.
This client had a strict timeline. So, we showed the client our product, Arivaa Service Job, for the car servicing industry. Our proposal was approved after many discussions and meetings. Our proposal was approved, and an enhancement roster was prepared to customize the solution for their business requirements. The result was a plan that allowed the client to manage multiple roles with access control to different system features.
This typical business flow began with an engineer visiting and identifying appliance faults, problems, etc., and giving the end customer a quotation that the engineer managed via quote management feature, allowing the admin and the engineers to track the various quotes and their statuses. Furthermore, giving them a holistic view of potential business.
After the customer approves the quotation, it is converted into a job where the engineer can specify various details and upload attachments specific to the appliance repair and servicing. This job has a multi-status-based workflow from pending till completed, statistics for which can be tracked from a holistic view dashboard.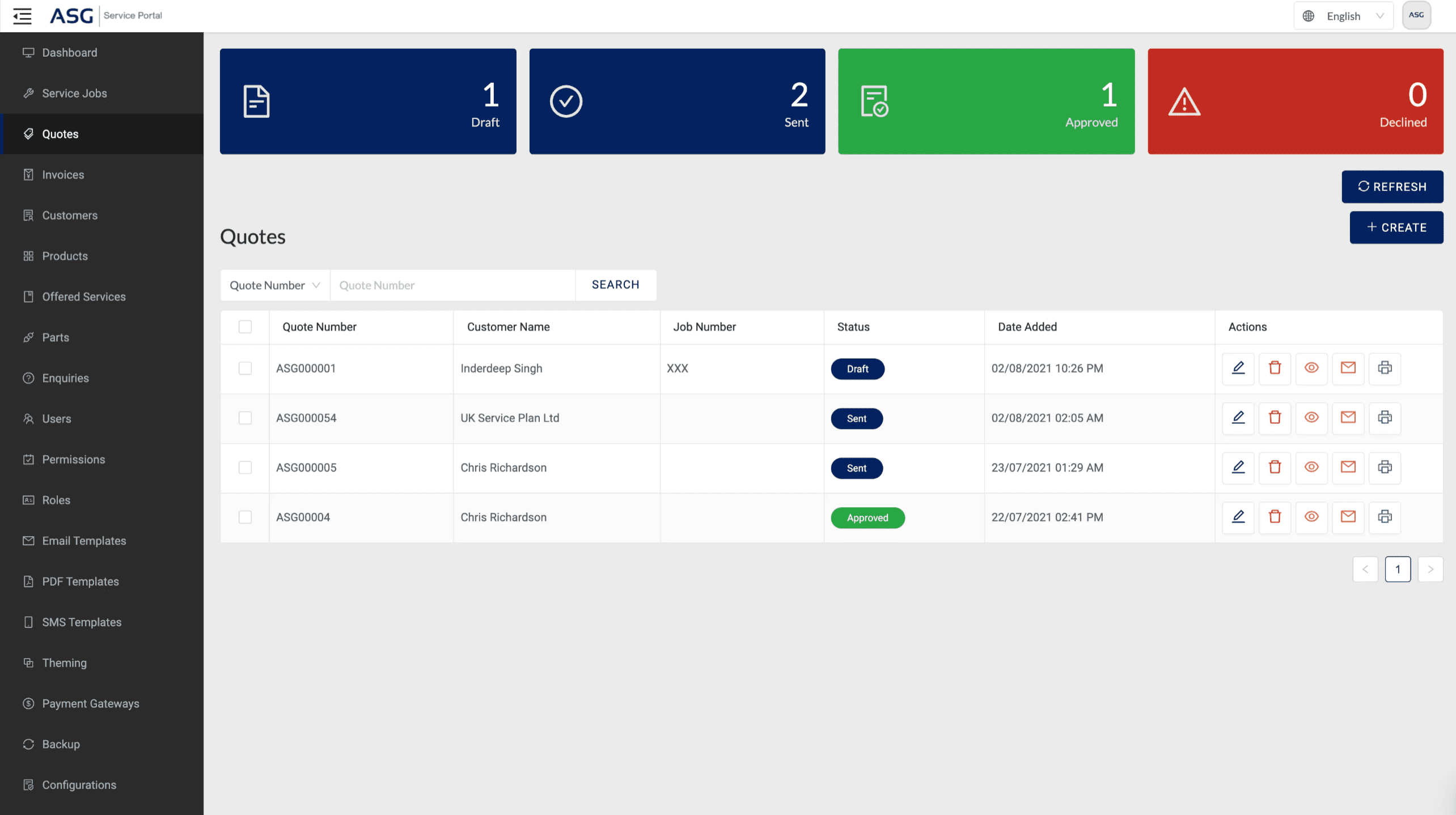 After the job is completed, the invoice is automatically generated. The customer gets a payment link via SMS and Email, enabling a customer to make the patent through various payment options online or cash on delivery. All the invoice data is tracked, and the invoice dashboard can easily see statistics for converted invoices.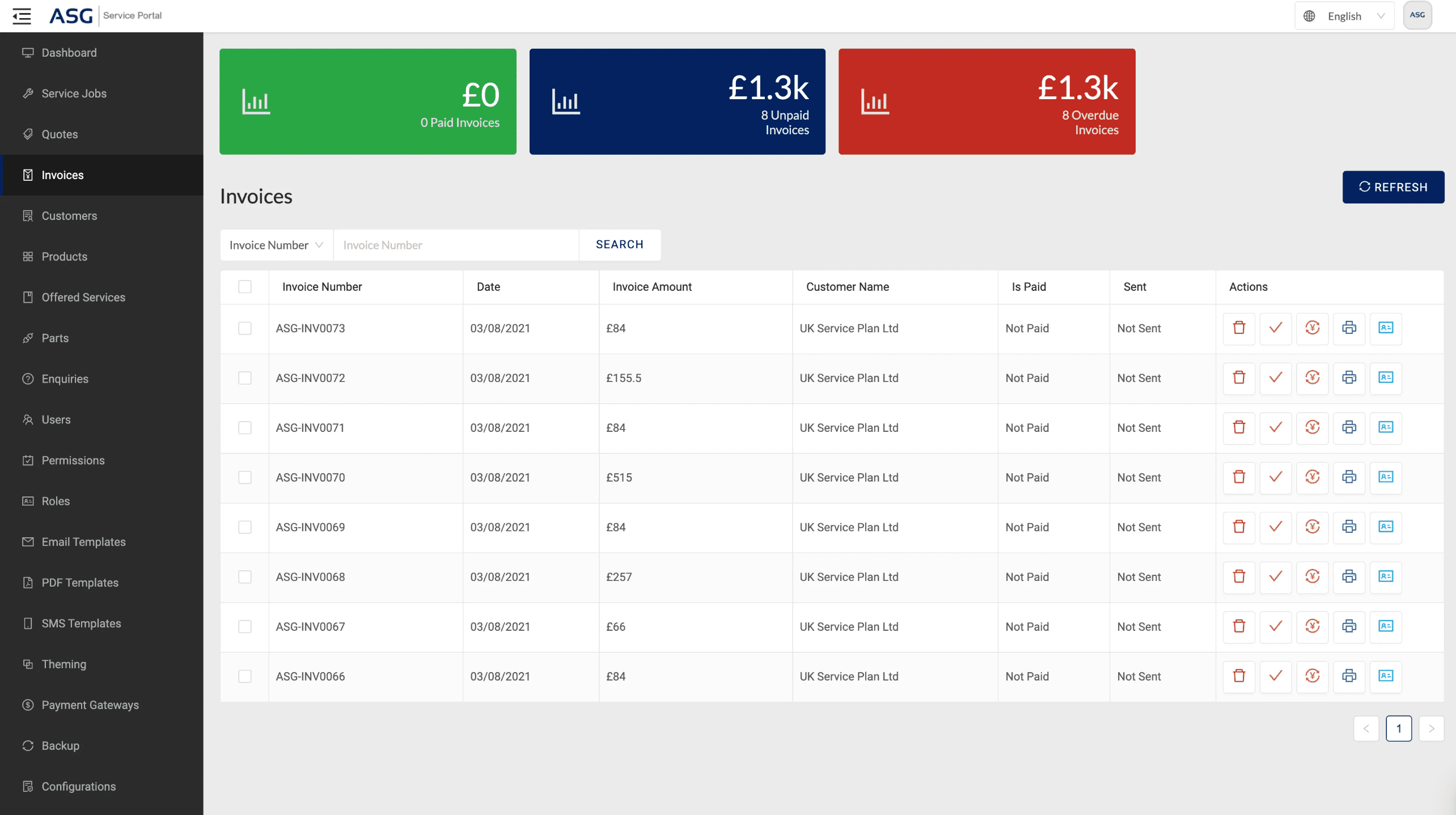 This system consists of emails, SMS, and PDF generation. Therefore, all SMS, emails, and PDF templates can be customized from the admin and any other system management-related tasks like backups, payment gateways, configuration management, etc. Therefore, enabling our client to manage everything from a single admin panel.
Information
Date - Jul 21, 2020
Budget - 15000$
Tags -
Home Services
On Demand
Firebase
Hypermarkets
Plesk