Plus.ie | Real Estate Broking Web Platform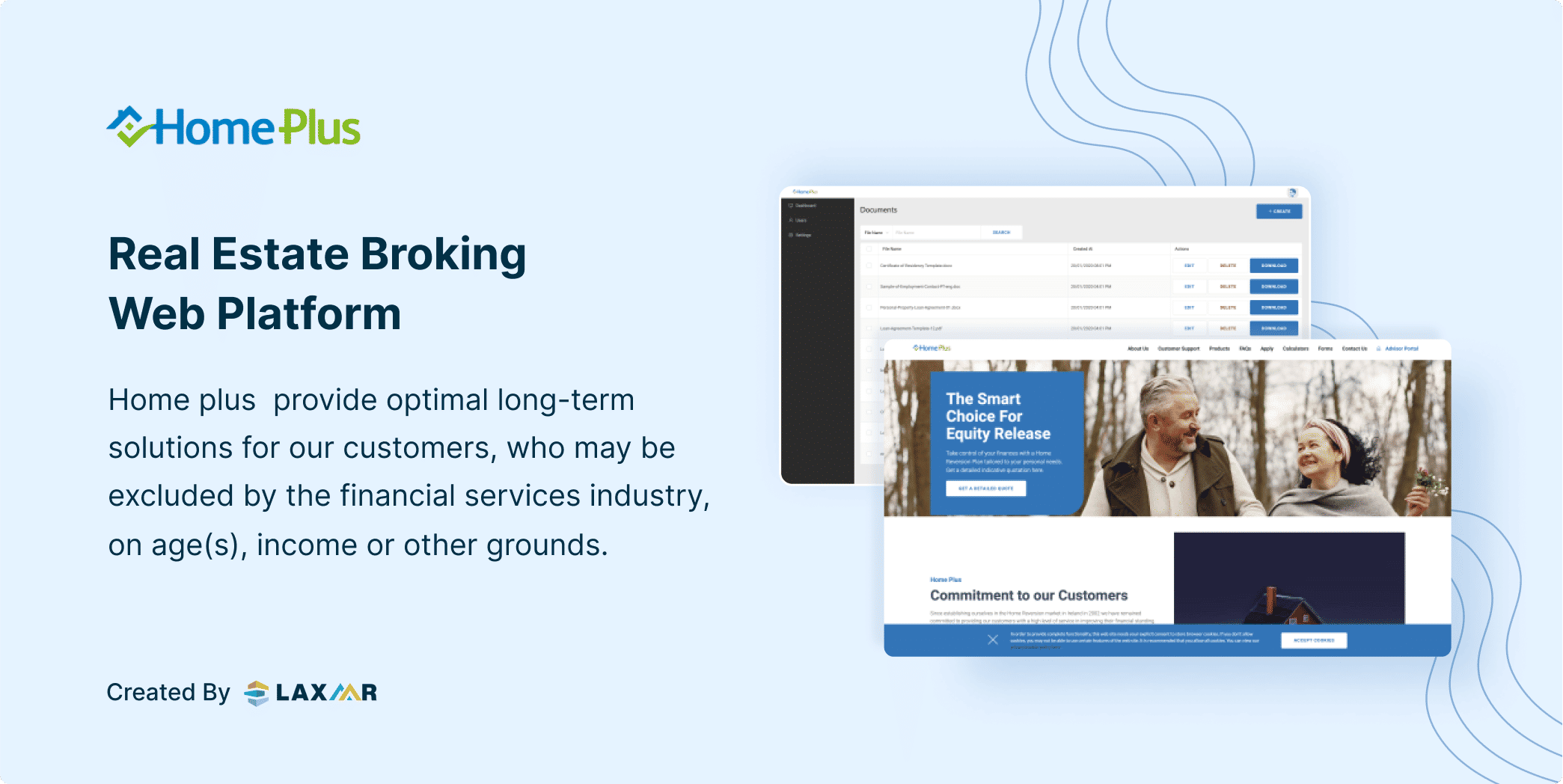 The goal of this web platform was to create a website for a real estate broker brand and allow the company to manage the workflow of various documents involved in the broking process automatically via an Internal Backend CMS.
One of the business requirements in this project was to automate all the form collection, which customers previously did manually by the local office. So in order to avoid the hassle of visits, we have created an automated mechanism that allows the client as an admin to create dynamic forms and embed them in the website as various calculators or data entry forms as per their ever-changing business requirements. Customers can fill these forms at the comfort of their homes via their Mobile Phones.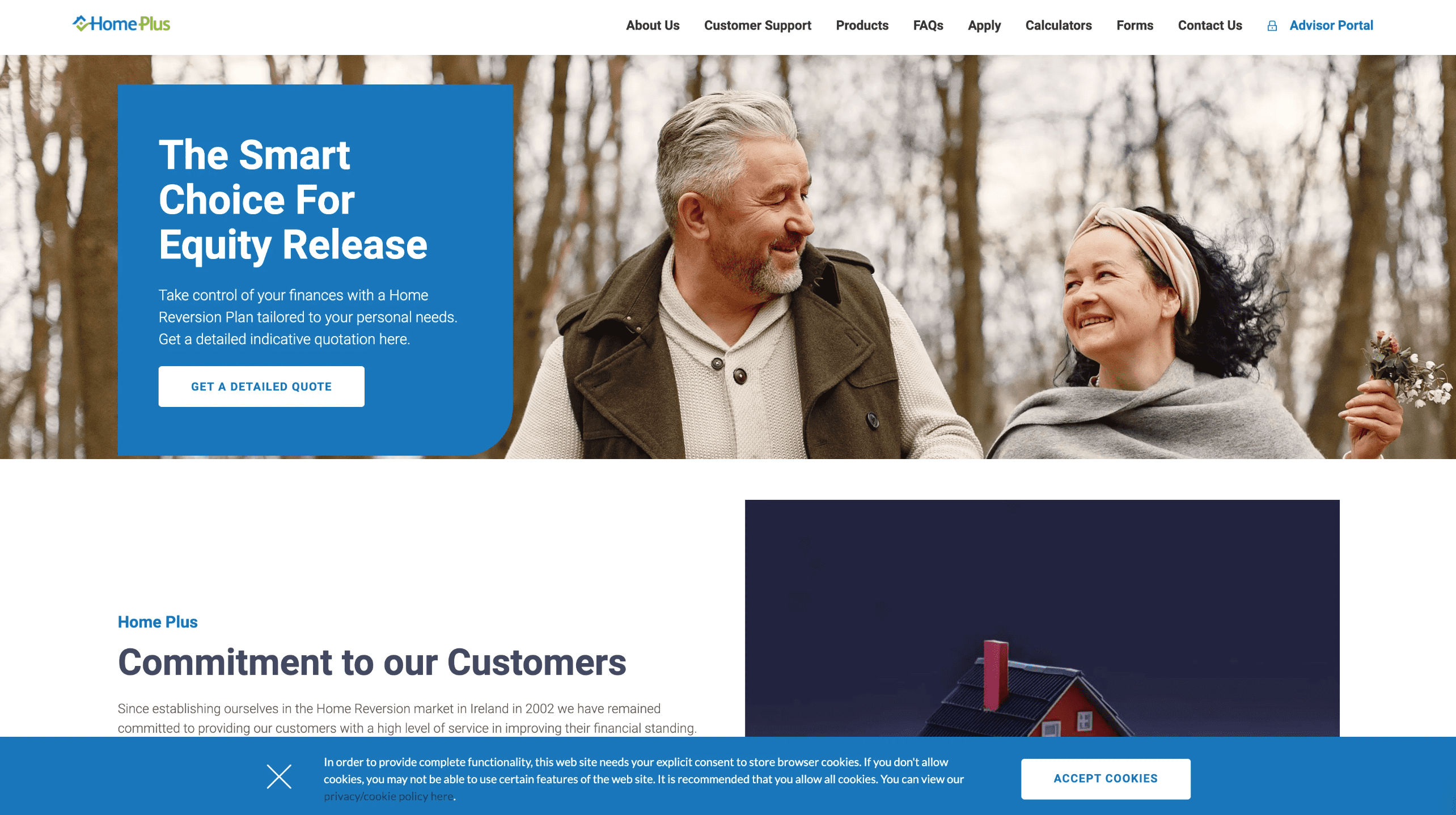 Another primary requirement was to communicate and promote the idea of the brand via various channels like SEO, SMO, and Google Adsense. So it was necessary to make the site SEO Friendly and at the same time have the speed of a SPA which was done through the Server Side Rendering. It enabled us to create a lightning-fast website that was very fast to navigate, and at the same time, each page had its own identity and meta tag management process.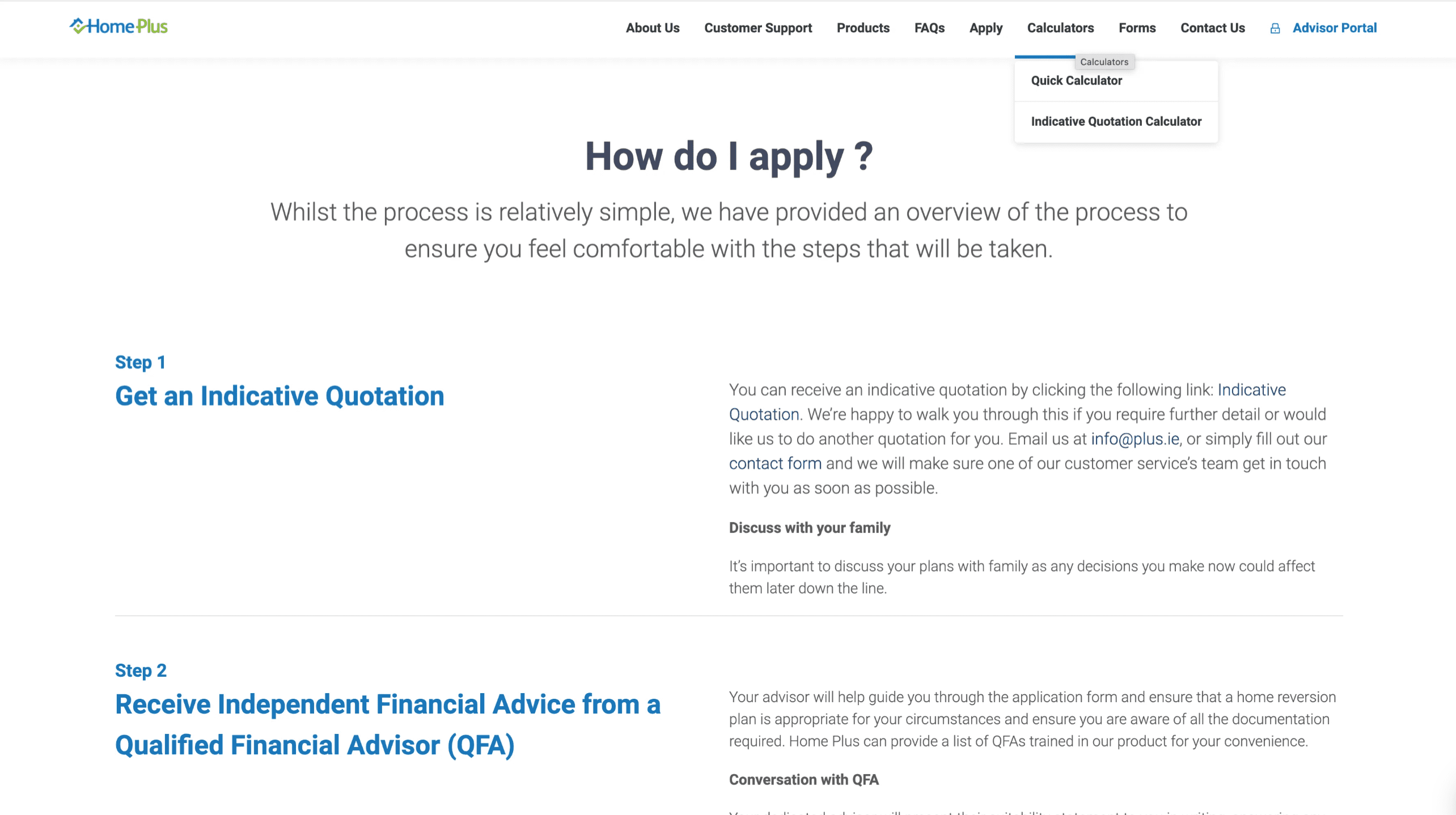 Last but not least, The client can manage the entire site content, internal documents and submit forms independently through a dynamic admin panel to avoid too much dependency on developers and avoid future costs.