Machine Learning Based Matchmaking CMS Platform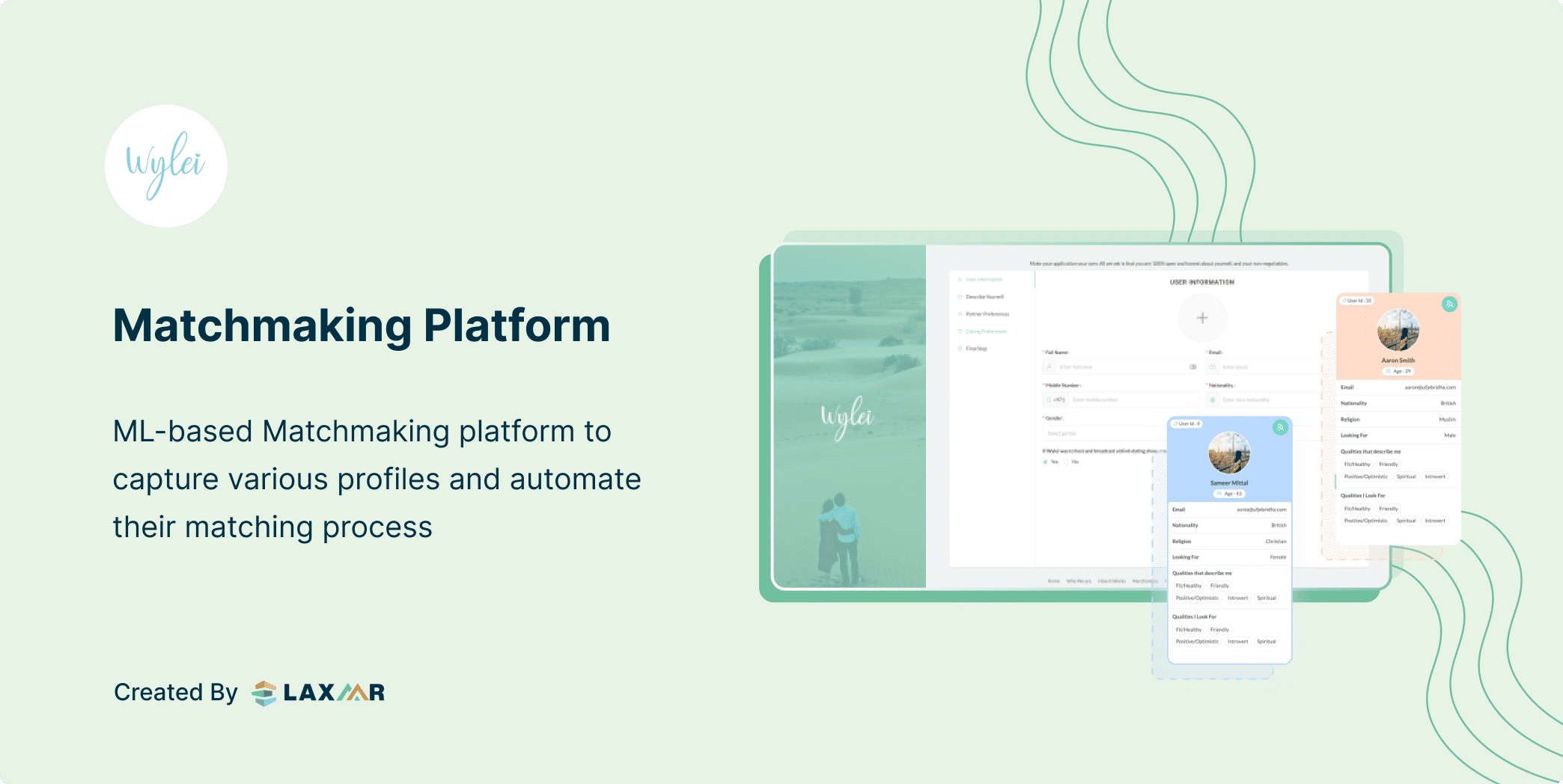 Our Client for this project had a offline business of scheduling blind dates between people of various backgrounds and profiles. The goal of this project was to automate the whole process of collecting the profiles to matching them and scheduling the dates with automated reminders so that the whole business can run automatically without the need of human intervention.
While figuring out how to match two people for blind date might be a big deal due to complex human intervention required to match various preferences and attributes of 2 profiles, this hassle will fade away with the this Machine Learning based platform. Let's agree that it would be great if a business can run automatically and as a business owner you can sit back and relax.
Let's see it in action, Shall We?
As we discussed, ML-based Matchmaking platform to capture profiles and automate their matching process.
So the first step of collecting profiles is done via The registration page which consists of various questions to get to know the person better. It allows a collection of all profiles in a systematic order to prevent further misunderstandings via a neat and clean UX. The profile that the platform creates can be handled and managed from Backend Admin Panel.
Matching Process based on profile preferences and attributes is a great way to develop confidence in the compatibility matches between two people. This is entirely automated without the need of human insertion through a Machine Learning Algorithm.
Fixing even multiple dates at a time is hassle free. In addition, the calendar view makes sure there are no overlapping dates in your schedule.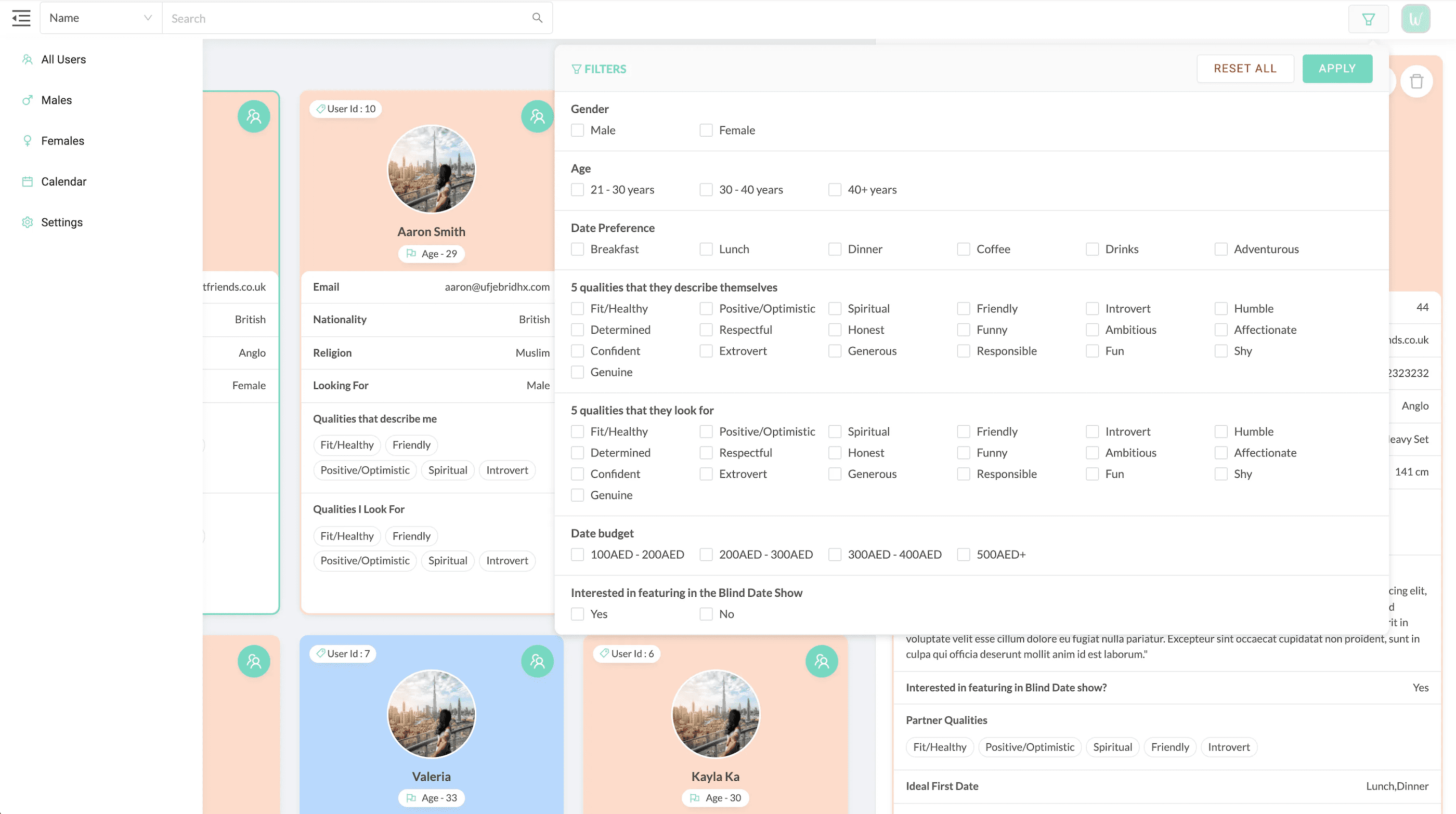 After the date is scheduled, Automatic mails are sent to the users with the details and options to easily manage their date from the email itself.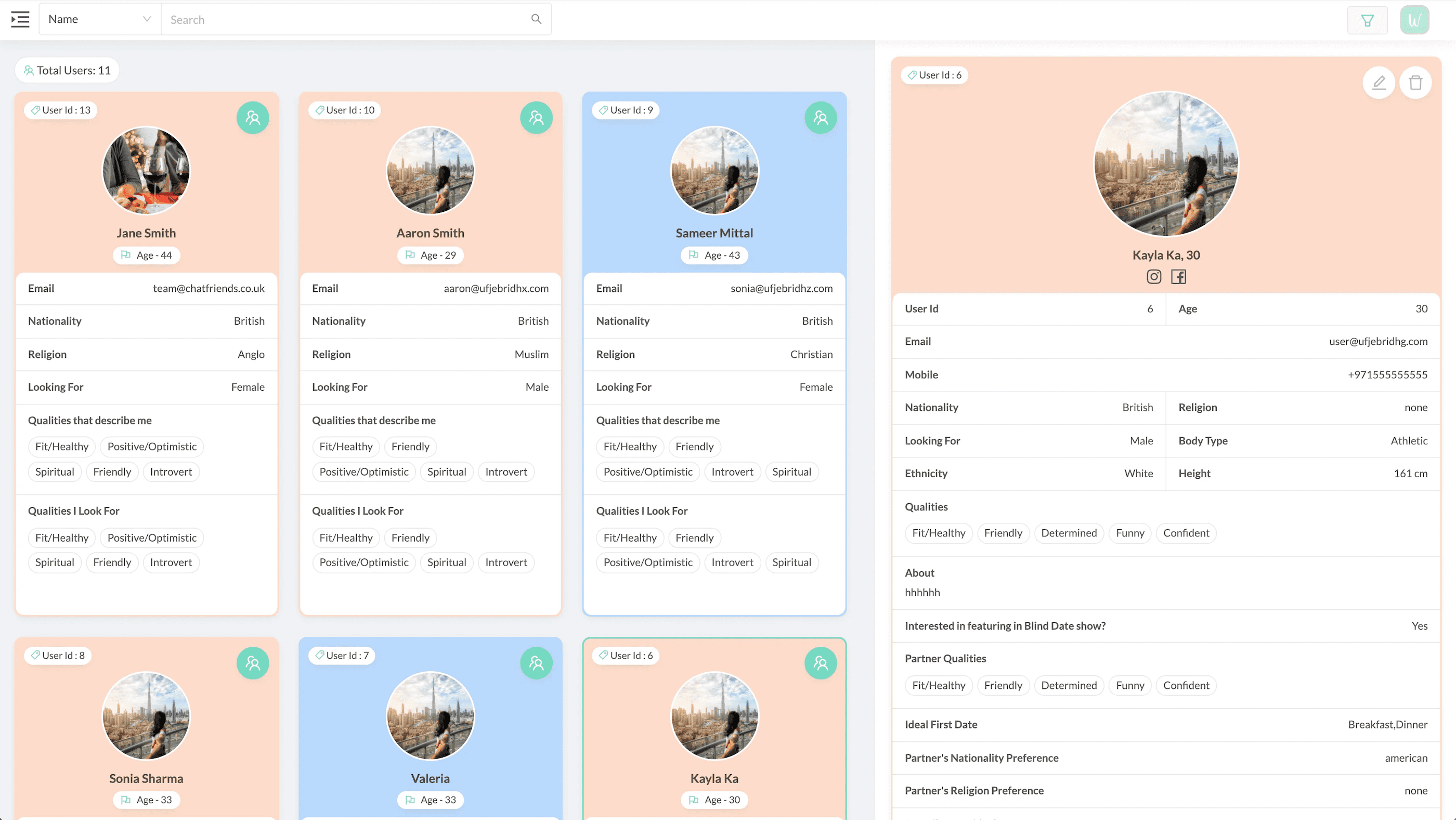 Information
Date - Feb 08, 2019
Budget - 5000$
Tags -
Web Automation
Python
Machine Learning
CRM
Google Cloud