E-Waste | Safe, Secure & Eco-Friendly E-Waste Disposal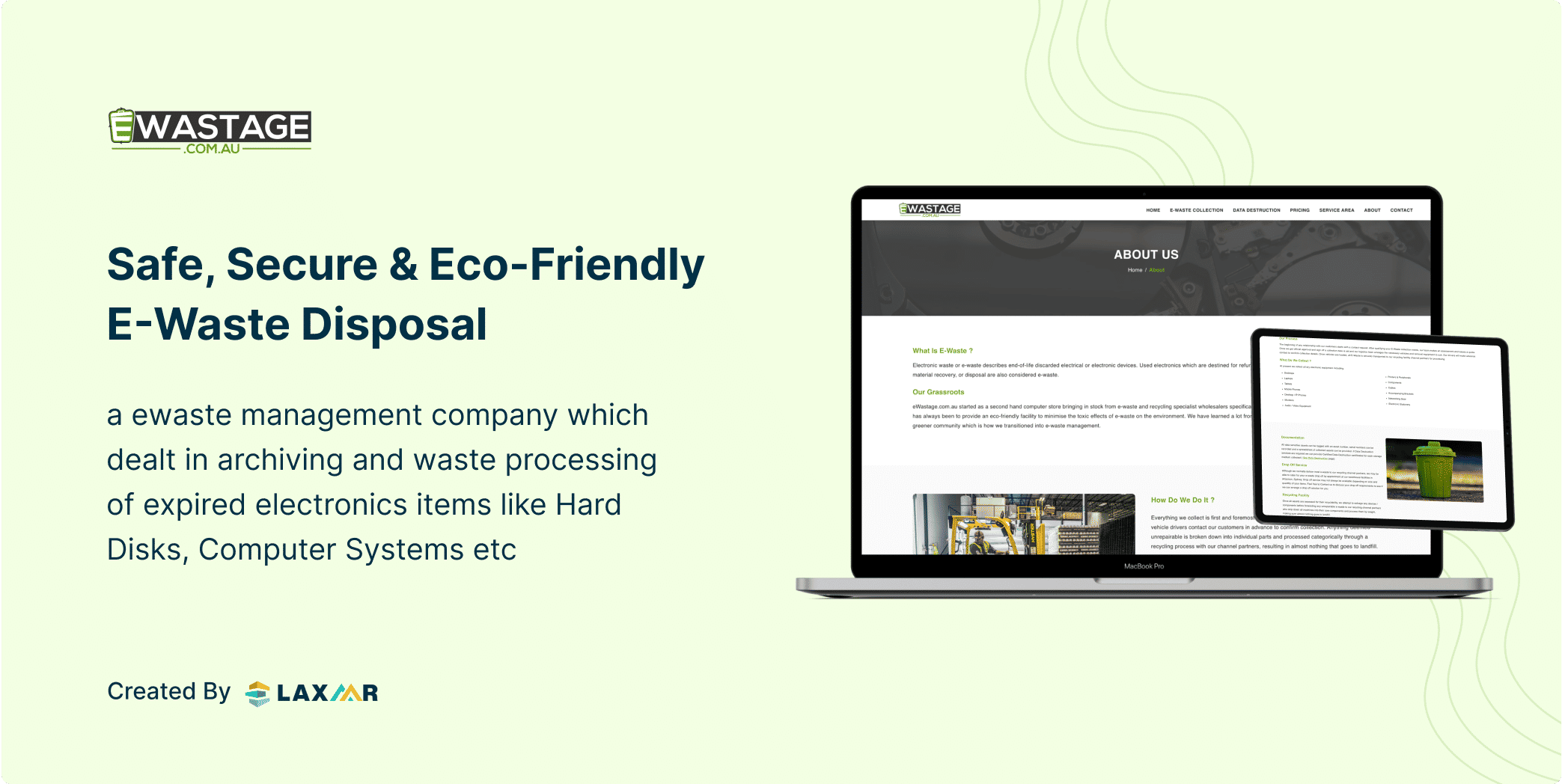 This project's scope was to design a user-friendly and attractive website as per our client's requirements, which happened to be an e-waste management company dealing in archiving and waste processing of expired electronics items like hard disks, computer systems, etc. Furthermore, the products that can prove to be hazardous to the environment in the long run.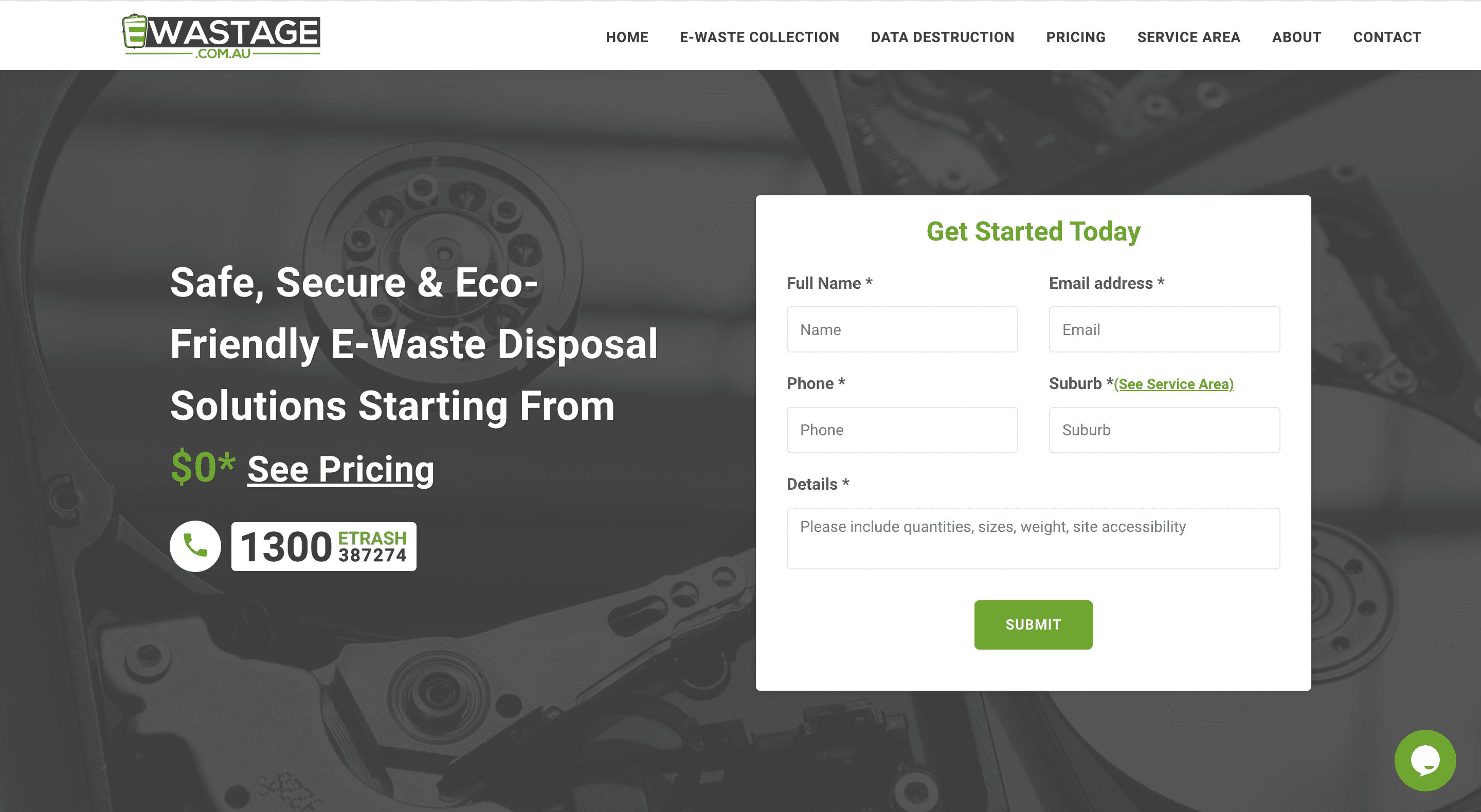 This website is purely used as a marketing website highlighting the client's e-waste processing, reachability, and pricing mechanisms.