Ecopence | Loyalty based multi vendor E-Commerce and Social Platform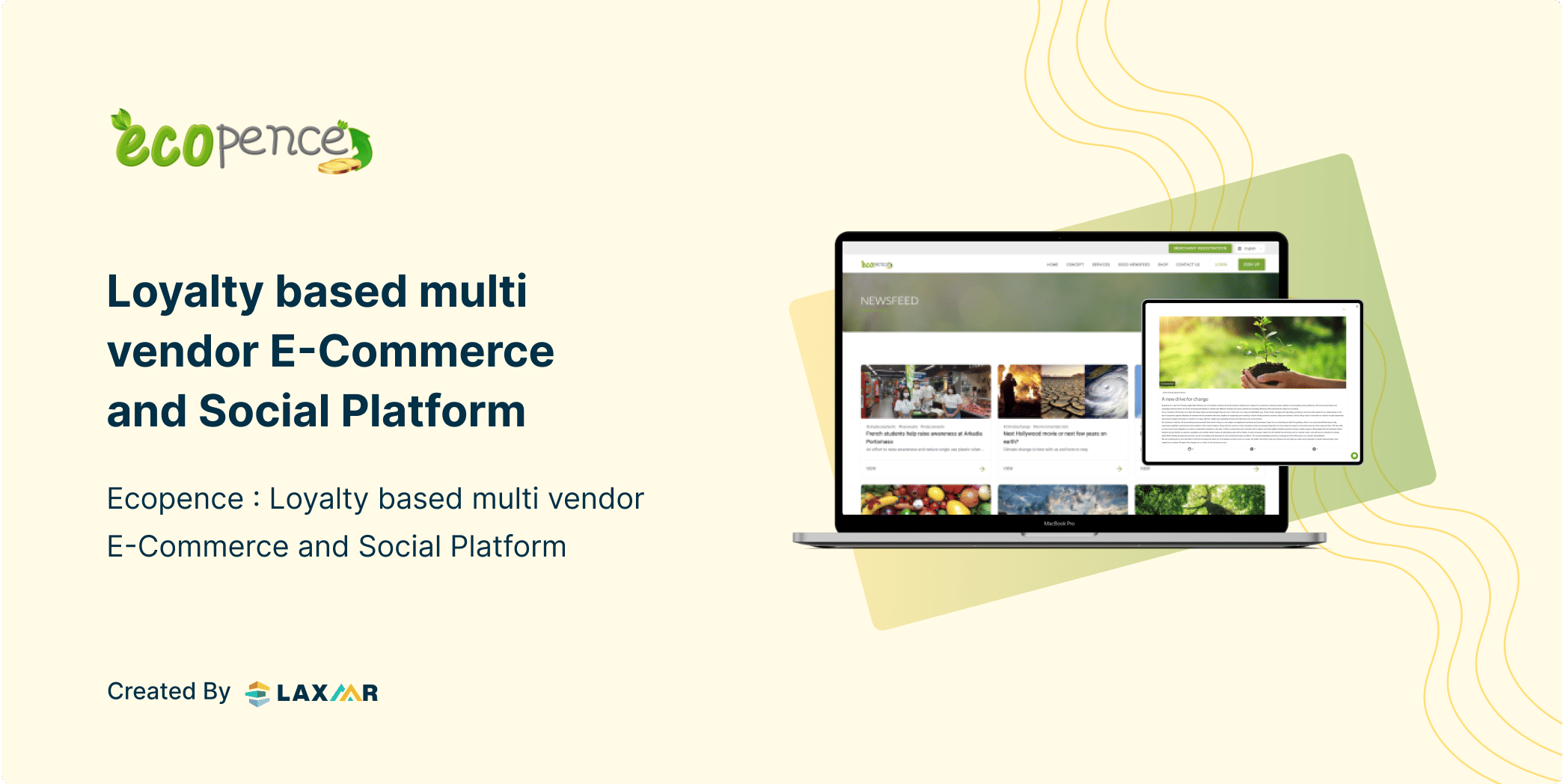 Ecopence is one of the most innovative and complex projects we did during the year 2020-2021. The purpose of this platform is to bring all environment-friendly people and businesses together under the umbrella term "Ecopence.'
The system will provide opportunities for everyone involved in the form of reducing costs, relieving relevant impact, and at times even getting rewarded for your green choices through a very innovative and rewarding eco-friendly loyalty program.
One of the goals we had and was achieved perfectly is that users can sign up instantly, and businesses can register and be contacted by one of Ecopence's experts to discuss registration options according to their business model.
Each business or merchant goes through an educational, no-obligation ECO-grading process with all merchants. The service fees and integration of business with the system are directly related to this grading and the business's performance levels. After the company is on board, they can purchase a plan suiting their needs to buy loyalty points which they can further reward to the users who buy their products.
Merchants can manage everything from marketing their products to managing loyalty points under one merchant panel specially created for their needs. In order to promote their products, merchants can post/share social media posts with their customer network. Customers can like, share, adopt merchant posts to, in turn, promote the merchant products for which they get rewards in terms of loyalty points.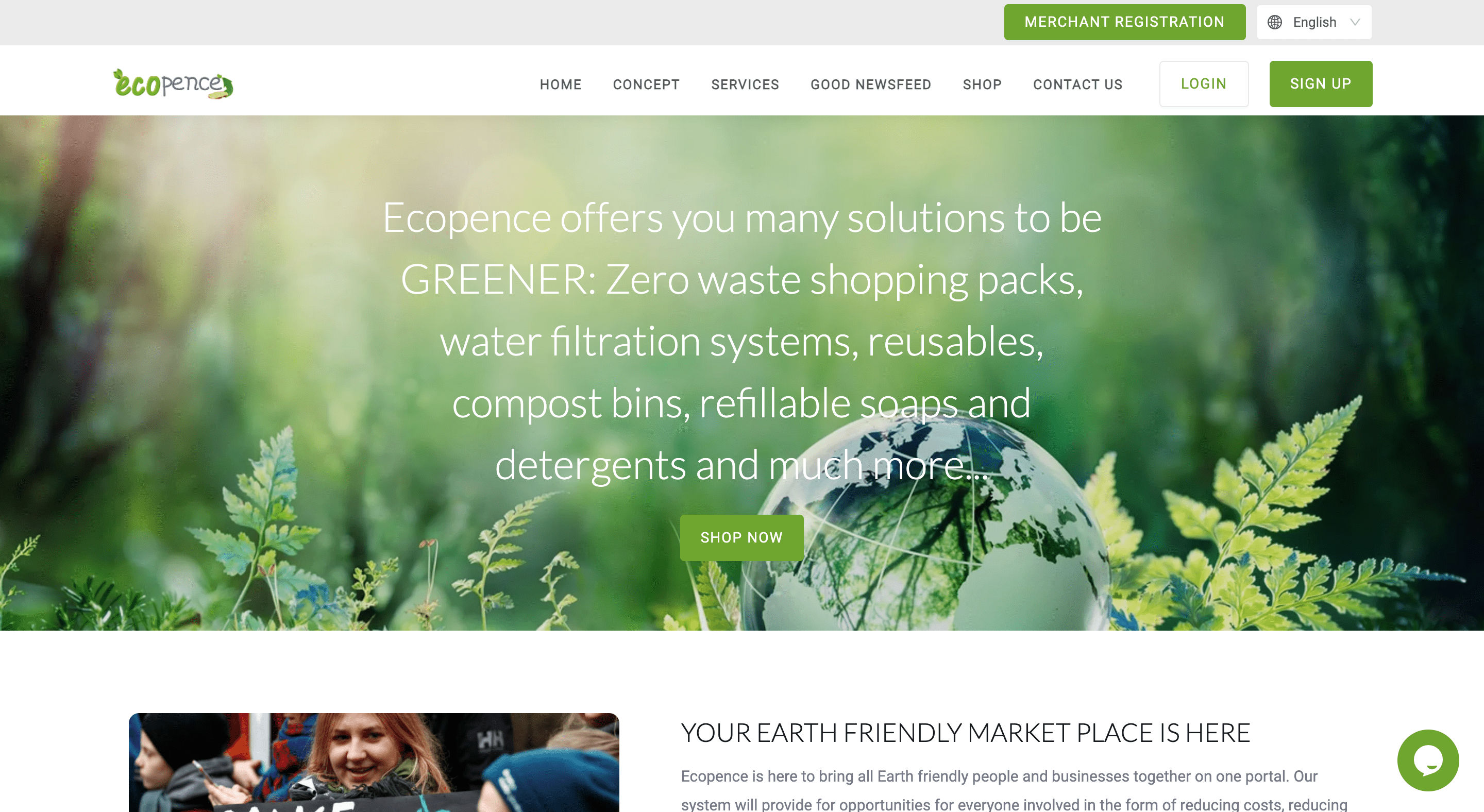 Users can redeem these loyalty points using a one-time password-based mechanism to get discounts or directly purchase the products in both merchant outlets and online shopping on Ecopence or the merchant's online platform. In addition, the platform has a very intuitive user levels program for promoting the customers across the platform and rewarding them with more benefits as the user level increases. User Level is based on the number of loyalty points a user has earned via purchases or social activity across the platform.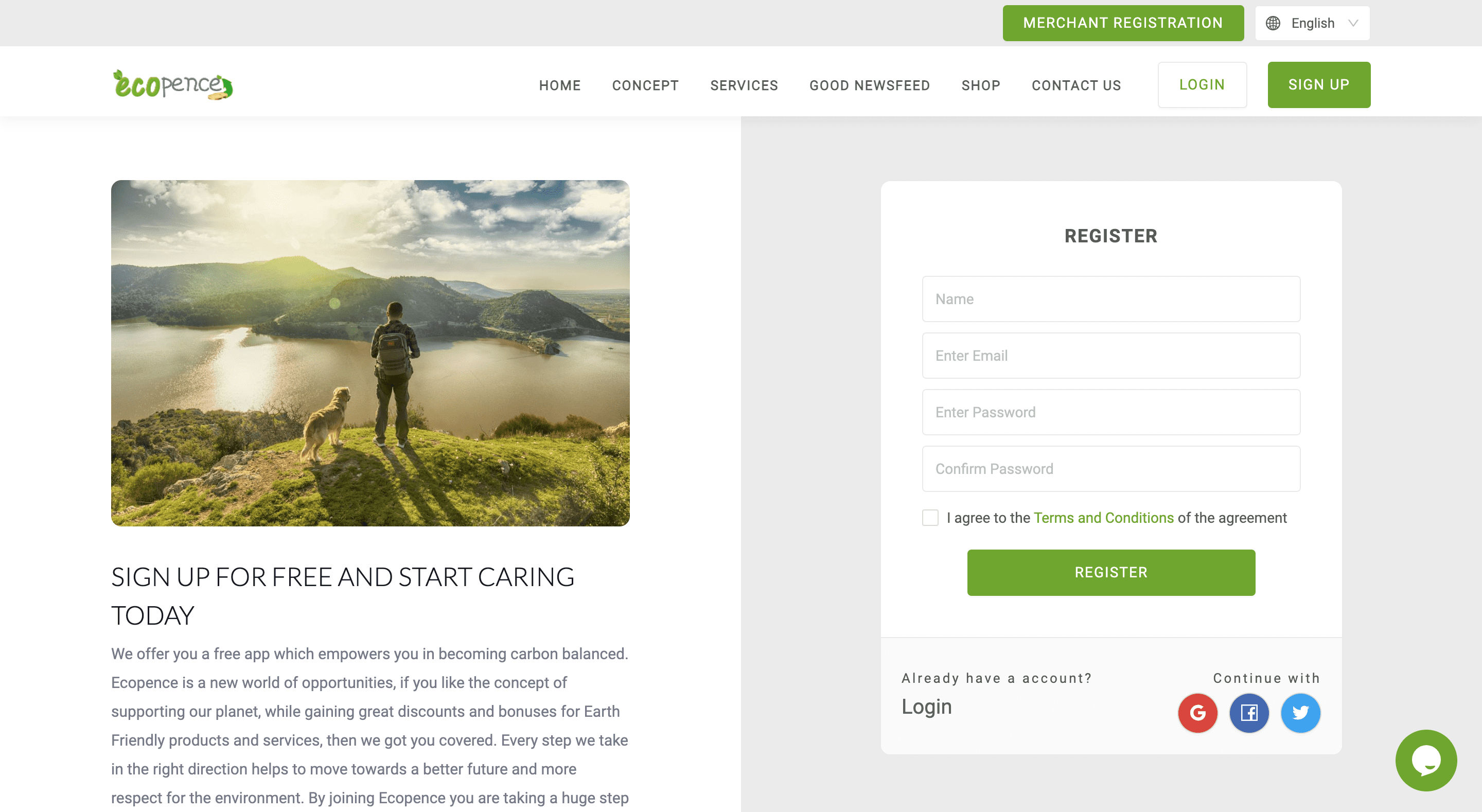 At last, a super admin is also created to manage the whole platform. Super admins can create multiple roles in the system for the managing team. Each role can manage separate parts of the system: Merchant Approval, Social Media Management, Transaction Processing, Dispute Processing, and System Management.