NationalTRTClinics | Healthcare platform for a Medical Clinic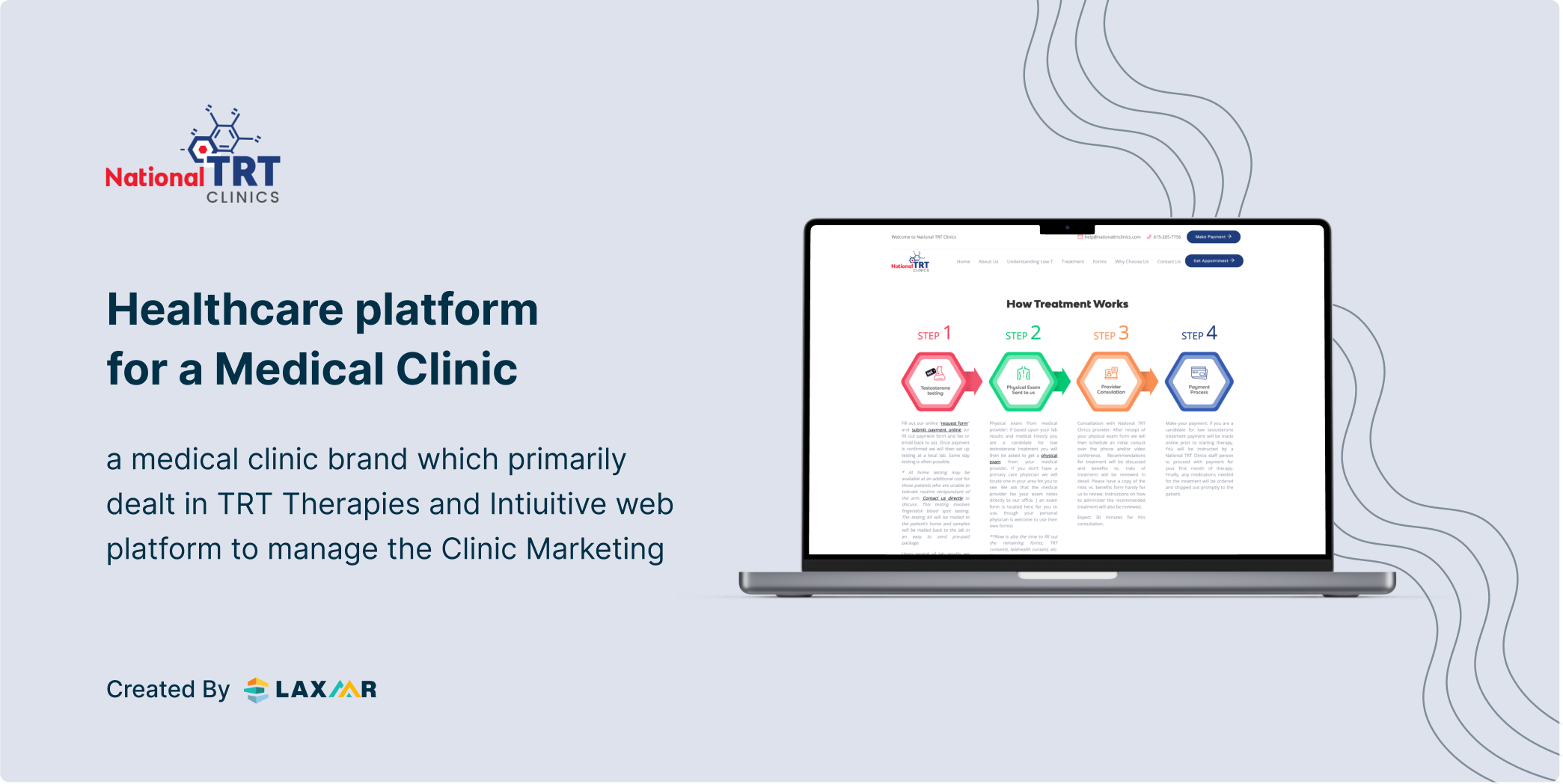 Our client for this project was a medical clinic brand that primarily dealt in TRT Therapies and wanted us to create an attractive and intuitive web platform to manage the clinic marketing, form collection, and admin operations.
This project was made keeping in mind to automate the form collection, which customers previously did manually by clinic visits. So to avoid the hassle of visits, we created an automated mechanism that allowed the client to create dynamic forms as per their business requirements. They can fill these forms at the comfort of their homes via their Mobile Phones. These forms are just a step away from our customers.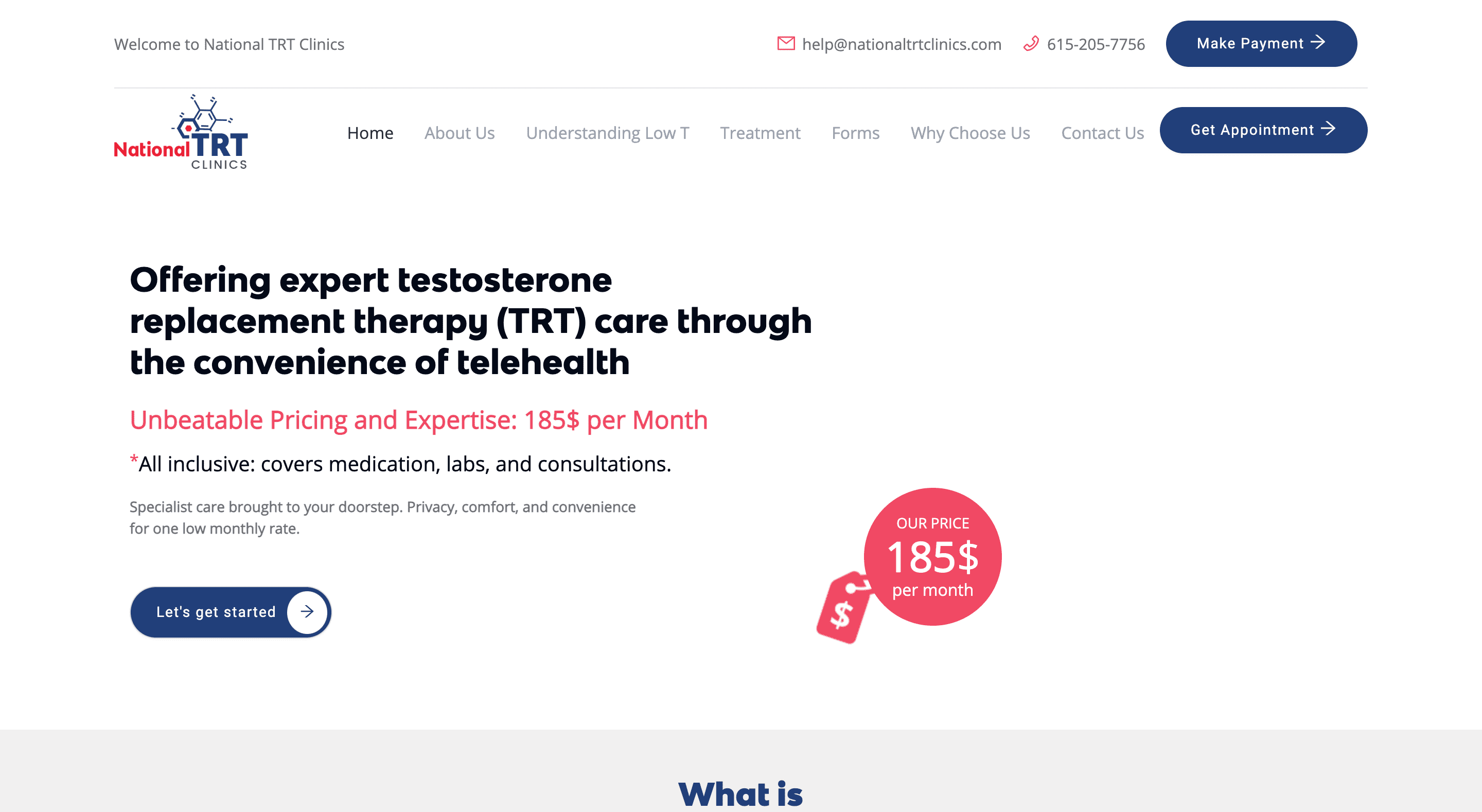 Another requirement was to communicate and promote the idea of TRT Therapy in a user-friendly manner without bombarding the user with too much content, which led to the creation of a very interactive landing page and other promotional pages.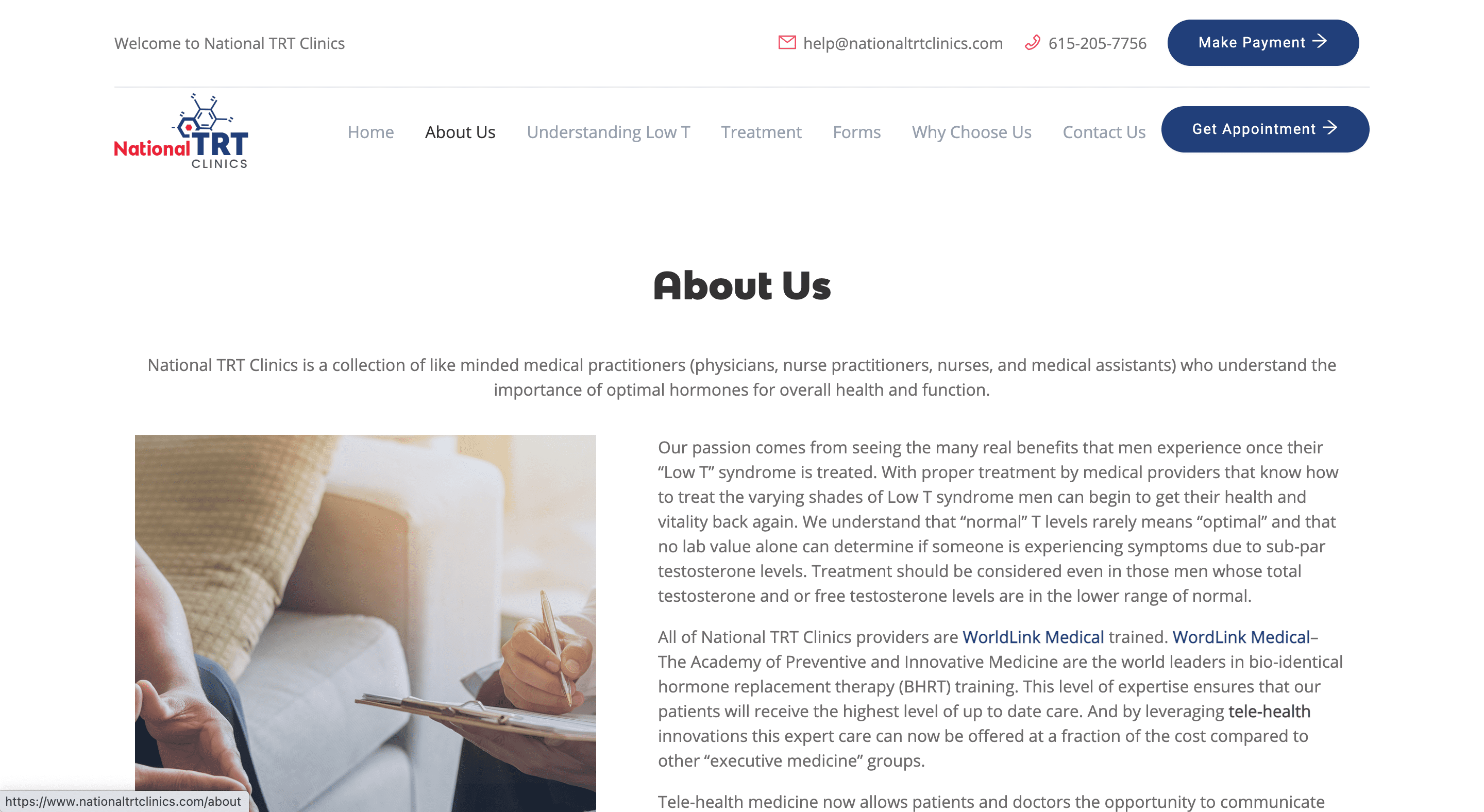 Last but not the least, the client can manage the entire site content and submit forms independently via a dynamic admin panel to avoid too much dependency on developers and avoid future costs.